Agua Dulce

Baptist

Church
lOVING gOD & lOVING oTHERS
At Agua Dulce Baptist Church we strongly believe that God is not just interested in your Spiritual Life, He is interested in your Life. That simply means He wants to be a part of all that is happening in your everyday life: Your Family, Your Work, Your Friends, Everything. So come and be a part of the fellowship and join us in our journey, with the help of the Holy Spirit, we will grow closer to God, His Son Jesus Christ and each other.
We welcome you and your family to join us Sunday mornings for our weekly Worship Service, (10:30 am) and on Wednesday night fellowship meal and Bible Study (6:00 - 7:30 pm).
Streamable sermons coming soon...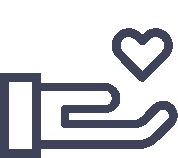 "Whoever is generous to the poor lends to the lord, and he will repay him for his deed."